Rhode Island Convention Center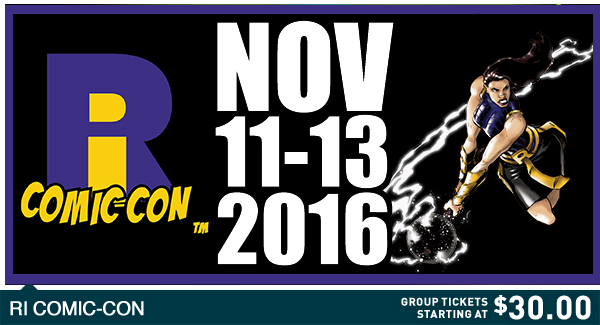 Friday, November 11 3:00pm
Saturday, November 12 10:00am
Sunday, Novmeber 13 10:00am
Estimated Attendance: 60,000
Event Hours:
Friday, November 11th: 3:00pm – 9:00pm
Saturday, November 12th: 10:00am – 7:00pm (*9am – 10am for VIP ticket holders)
Sunday, November 13th: 10:00am – 5:00pm (*9am – 10am for VIP ticket holders)
For more information, visit: www.ricomiccon.com
Experience RI Comic-Con together as a group - with discounted tickets for groups of 10 or more starting at just $30.00!
---
For more information contact Ryan Doyle at:

---
About PSE Group Events
PSE Group Events offer groups of all sizes the chance to see some of the best shows, concerts and events appearing at The VETS each year, and include many other great benefits:
Discounted ticket pricing for all group members
Great seats together as a group
Organizational materials provided - including customized flyers and sign-up sheets
Dedicated group sales representative to assist you at each step of the group process
Click here to learn more about PSE Agency + Group Events at The Vets.
---
---
*PSE group event prices subject to change. Group event availability subject to change.