bourbonstpvd_bwbanner_nov2017 copy.jpg
BMW of Warwick presents BOURBON STREET PROVIDENCE

November 4, 2017
BMW of Warwick presents BOURBON STREET PROVIDENCE
November 4, 2017 • 2:00 PM
BMW of Warwick presents BOURBON STREET PROVIDENCE at the Rhode Island Convention Center, Saturday, November the 4th.
This showcase is a can't miss. From the new generation of whiskey drinkers to the seasoned Scotch connoisseur there is something for everyone. Bourbon Street Providence invites you to indulge in spirits, craft cocktails, and delicious food from some of the area's best distilleries and restaurants. Live music, fun luxury toys, The Whiskey Republic VIP Lounge, even an Exclusive Macallan Tasting makes this a first in Providence.
VENDOR LIST - CLICK HERE
MUSIC PROVIDED BY: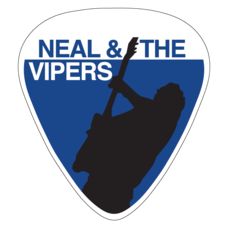 4:30PM: American Roots Band, NEAL AND THE VIPERS
7:00PM: Outlaw Country Music, MICKEY LAMANTIA
---
WHISKEY REPUBLIC VIP LOUNGE: Additional $20 (Must have GA Ticket to purchase)
The Whiskey Republic Lounge welcomes you to join us for a Rockstar experience! Menu ticket holders are invited to join us for a craft cocktail sampling expertly paired with a tasty treat by our Chef.
---
EXCLUSIVE MACALLAN TASTING: Additional $25 (Must have GA Ticket to purchase).
Please join Macallan Ambassador, Sammy Karachi, on Saturday November the 4th, at 2:00pm or 3:30pm, at Bourbon Street Providence for a one hour educational journey and neat tasting of The Macallan Single Malt Scotch collection. Tasting will include five (5) specially selected Macallan Single Malts, including Macallan Sherry Oak 12 year old, Macallan Double Cask 12 year old, Macallan Fine Oak 15 year old, Macallan Limited Edition 2, and Macallan Rare Cask. Tasting of The Macallan Rare Cask will be paired with a dessert specially crafted by Capital Grille. A Macallan gift will also be included with ticket price.
Please Note this is a 21+ Event
Follow Us
Tickets Info

21+ Event

GA TICKET: $40


---

WHISKEY REPUBLIC VIP LOUNGE: Additional $20 (Must have GA Ticket to purchase)
For details SEE EVENT DESCRIPTION

---

EXCLUSIVE MACALLAN TASTING at 2:00PM or 3:30PM: Additional $25 (Must have GA Ticket to purchase.)
For details SEE EVENT DESCRIPTION

---

*Please note pricing listed does NOT include convenience/service fees.

Availability