Rhode Island Convention Center
StyleWeek Northeast

September 20, 2017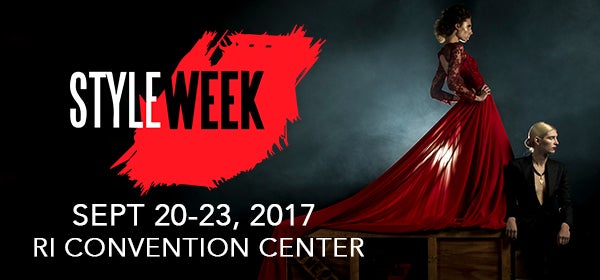 StyleWeek Northeast
September 20 - 23, 2017
STYLEWEEK Northeast arrives at the Rhode Island Convention Center with Season 13!
STYLEWEEK Northeast, recognized as New England's Premier Fashion Week returns with Season 13 at the Rhode Island Convention Center, September 20-23, 2017.STYLEWEEK has showcased over 150 designers from all over the U.S. on its runway since inception in 2010. Inspired by fashion capitals of the world, STYLEWEEK produces a production that parallels fashion events from metropolitan cities.
This season STYLEWEEK hosts 15 designers from all over the U.S., including Project Runway Alum, Peach Carr, showcasing their Spring/Summer 2018 collections. These 2018 collections that debut on the runway have never been seen or photographed before. Attendees will receive a VIP experience where they can shop at the Accessory Showcase, network with press and the community, enjoy top-notch fashion shows and mingle with the designers post-show.
STYLEWEEK also works with colleges/universities to expose young talent through our SEED Student Design Competition which returns on opening night, September 20, 2017. The parent company of STYLEWEEK is SEED: Innovation Meets Education,501(c)(3), which is dedicated to the advancement of emerging designers and their business. The SEED Student Design Challenge on Opening Night at 6:30PM will showcase 3-piece capsule collections by students from RISD, Parson's, Mass Art and Bay State.
Experience a high-quality fashion show production from designers from New York City, Chicago, Maryland, Boston and Rhode Island without having to leave New England. Don't be shy! All are welcome at our Fashion Week!
Additional Links
Tickets Info

Wednesday, Sept 20: Front Row $75 / Second Row $50

Thursday, Sept 21: Front Row $75 / Second Row $50

Friday, Sept 22: Front Row $100 / Second Row $75

Saturday, Sept 23: Front Row $100 / Second Row $75 / Third Row $75 / Standing $50

Availability