Rhode Island Convention Center
StyleWeek Northeast Season 17

September 19, 2019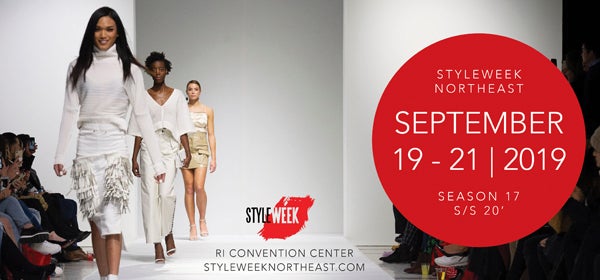 StyleWeek Northeast Season 17
StyleWeek Northeast Season 17
September 19 - 21, 2019
Rhode Island's only Fashion Week, StyleWeek Northeast, returns to the city of Providence for its 17th season. StyleWeek Northeast will be taking place Sept. 19–21, 2019 at a brand-new location in the Rhode Island Convention Center on the third floor.
The event, which first debuted in 2010 with goals to put Providence on the map as a fashion hot spot, will be showcasing an eclectic mixture of 16 new and returning veteran designers from all over the U.S., as well as 10 SEED Students from Mass Art in Boston.
Representing the state of Rhode Island, designer and R.I. native Brianna Moon and her domestically made sustainable pieces, will be featured on the runway closing night Saturday, Sept. 21.
Additional Links
Tickets Info

Prices listed do not include convenience/service fees.

Price

$125 / $75

Availability