Rhode Island Convention Center
POSTPONED - Terror Con

June 13, 2020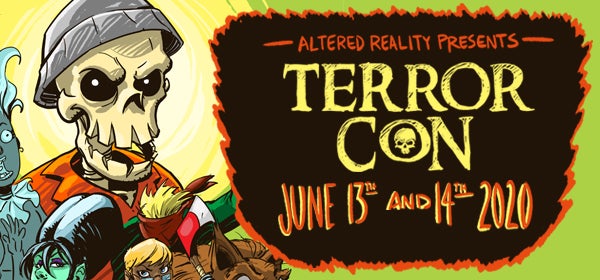 POSTPONED - Terror Con
June 13 - 14, 2020
We at Altered Reality Entertainment sadly bring you the news that, due to COVID-19, Terror Con has been postponed from this June with new dates to be announced shortly.
If you are a fan who has purchased tickets to the show, you have two options.
1. Your ticket can be transferred to the new dates once announced.
2. Your ticket can be refunded, and you can repurchase for the new dates.
If you would like to have your ticket transferred, you don't need to do anything. It will automatically transfer for you. In the event you would like the refund, please access your order in the Ticketmaster website and click on the Refund link or if you purchased in person at the Box Office please contact 401-331-0700 ext.7148. Please contact Ticketmaster at 800-653-8000 with any questions or concerns.
Additional Links