Rhode Island Convention Center
The Clifford Street Garage
75 Clifford Street, Providence, RI 02903
Managed by ASM Global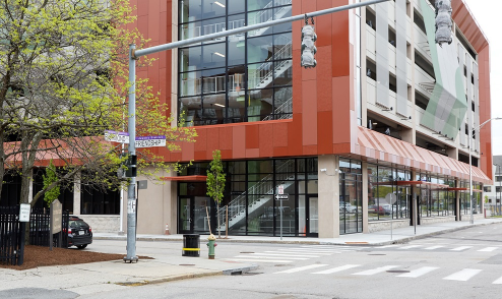 EXCLUSIVE SUBSCRIBER PARKING OPTION
RICC & PPAC are pleased to announce that the Clifford Street Garage is now open for Downtown Businesses, Residents, and Visitors of the Downtown Providence community.

This clean, well-lit facility is open 24/7 and there are security cameras, roving security personnel, and an on-site attendant at all times; there are 14 emergency call boxes.

The Clifford Street Garage is located just one block behind PPAC; it is a self-parking garage, there are three elevators and handicapped parking spaces are available.
Directions from the South:
Take Interstate 95 North to exit 20 – Point Street
Sharp right on Point Street
Turn left onto Eddy Street
Continue onto Dyer Street
Turn left on Dorrance Street
Turn left onto Clifford Street
Directions from the North:
Take Interstate 95 South to exit 22A-22B-22C for RI-10 W/Providence Pl toward US-6 W
Use the 2nd from the right lane to take exit 22A-22B-22C for RI-10 W/Providence Pl toward US-6 W
Keep left at the fork to continue on Exit 22A, follow signs for Downtown/Memorial Blvd
Continue on Memorial Blvd
Continue straight onto Dyer St
Continue straight onto Dyer street
Turn right onto Clifford St
Directions from the East:
Take Interstate 195 West to Providence
Take exit 1C for U.S. 44 W/South Main Street
Turn left onto Wickenden Street
Turn right onto Eddy Street
Continue onto Dyer Street
Turn left onto Dorrance Street
Turn left onto Clifford street