Rhode Island Convention Center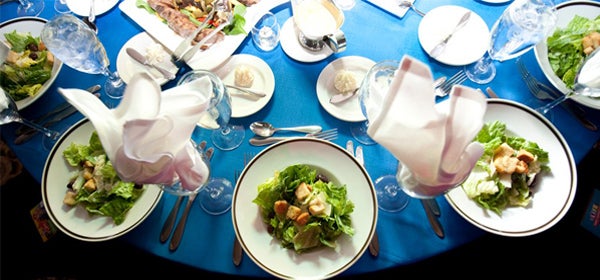 Catering
From prestigious gala's for 1,400 to small, intimate weddings, the Rhode Island Convention Center in-house catering service is known for its exquisite food and stunning presentations. Our catering staff will work with you to create the perfect menu and provide that special touch that will exceed expectations.
Our highly-acclaimed Chef's, Anthony Haskins and Pascal Leffray, have more than 45 years of experience in creating savory menu's that will have your guests buzzing with excitement.
Contact
Kathy Masino
Director of Food & Beverage
401.458.6005
kmasino@riconvention.com
---
Executive Chef
Executive Chef, Tony Haskins combines classical training with the ability to deftly execute meals for large groups. He has worked in kitchens throughout Rhode Island and Massachusetts using his creativity and imagination to craft tantalizing meals.
---
Chef De Cuisine
Chef de Cuisine, Pascal Leffray brings more than 25 years of fine dining experience to the Rhode Island Convention Center. Having owned Rhode Island's celebrated Chez Pascal restaurant, Pascal Leffray understands that reputation is everything and he brings that same level of expertise to our catering business.
---